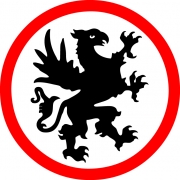 Antique Union Electric Wall Mounted Telephone Oak Case Hand Crank Operated 1937
Shipping:
Free Standard Shipping
Save 20%! Pick up item locally and only pay
Delivery:
Estimated delivery in 2-15 business days
Payments:
Paypal, Credit Card, Check and Cash
Returns:
14 days money back, buyer pays return shipping, 20% restocking fee may apply
Guarantee:
100% money back Guarantee!
Get the item you ordered or get your money back
Covers your purchase price and shipping
Description
Union Electric Co. Telephone.
Approved in 1937.  Solid Oak Case with stand for booklet or directory.  2 bells along the top.  Receiver and Microphone are both in good shape.