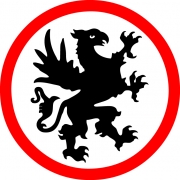 6 Crescent Furniture Queen Anne Dining Chairs Distressed Cherry Upholstered Seat
Shipping:
Free Standard Shipping
Save 20%! Pick up item locally and only pay
Delivery:
Estimated delivery in 2-15 business days
Payments:
Paypal, Credit Card, Check and Cash
Returns:
14 days money back, buyer pays return shipping, 20% restocking fee may apply
Guarantee:
100% money back Guarantee!
Get the item you ordered or get your money back
Covers your purchase price and shipping
Description
A beautiful set by Crescent in Cherry.  Traditional Queen Anne Styling with cabriole legs and pad feet.  Upholstered White Seat with floral pattern.  These chairs will be hand delivered via White Glove Service.
Condition
Good Vintage Condition - Distressed