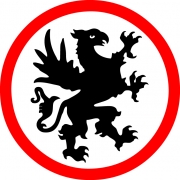 Antique Continental 19th C High Relief Mahogany Parlor Accent Chair Scalamandre
Shipping:
Free Standard Shipping
Save 20%! Pick up item locally and only pay
Delivery:
Estimated delivery in 2-15 business days
Payments:
Paypal, Credit Card, Check and Cash
Returns:
14 days money back, buyer pays return shipping, 20% restocking fee may apply
Guarantee:
100% money back Guarantee!
Get the item you ordered or get your money back
Covers your purchase price and shipping
Description
Exquisitely carved parlor chair.  Part of a 3 piece set.  Made in the 19th Century from Mahogany.  Features high relief figural (putti) detail along the back and claw feet.  Casters along the front 2 legs for ease of movement.  The chair is upholstered in Scalamandre Fabric, a one of a kind piece for any setting.     
Condition
Good Overall Condition.  Light marking
See Pictures for best description