Maritime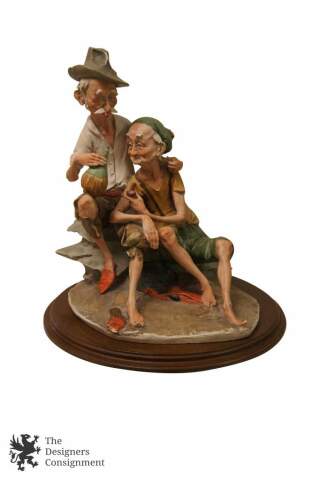 Dimensions:
16.5" x 17.5" (d x h)
Condition:
gently used - chip on rock edge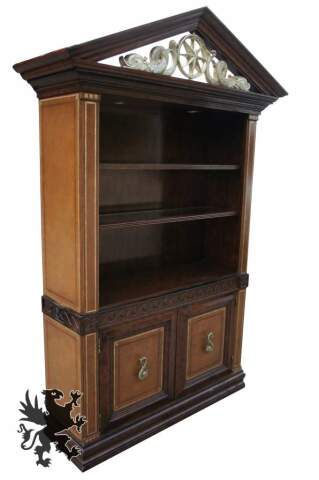 Dimensions:
17" x 61.25" x 93" (l x w x h)
Condition:
good overall condition.  there is some finish loss and wear to the glossed mahogany that has been touched up with a darker color.  can be seen in several spots when examined with a fine tooth comb.  at a glance no noticeable.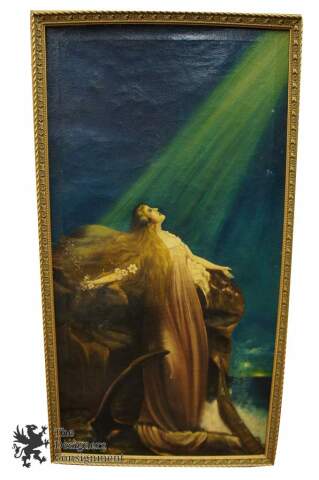 Dimensions:
17.675" x 33.125" x 1.5" sans frame - 16.375" x 31.675" (l x w x h)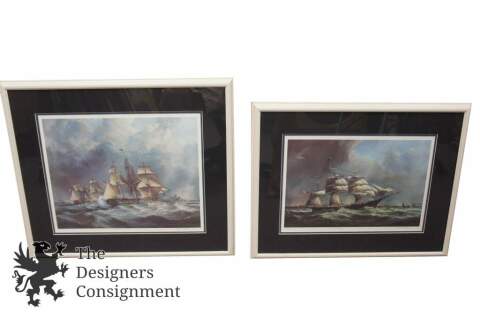 Dimensions:
print 1 - 27" x 23.25" x 0.875" sans frame - 19" x 15" print 2 - 26.25" x 20.5" x 0.875" sans frame - 12" x 18" (l x w x h)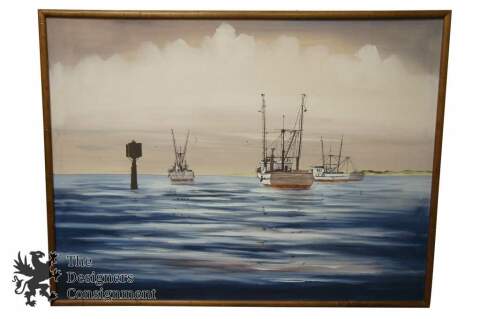 Dimensions:
49.5" x 1.5" x 37.25" (l x w x h)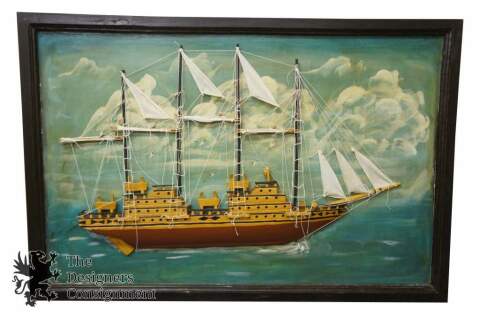 Dimensions:
47.25" x 1.25" x 31.5" (l x w x h)
Condition:
gently used - discoloration to backing; loose rigging ropes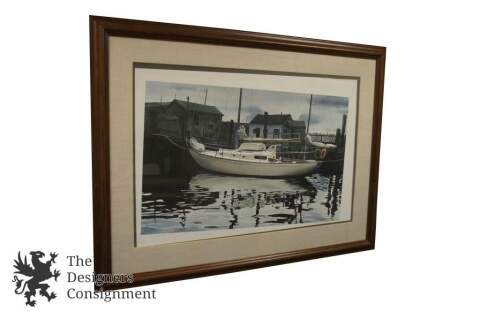 Dimensions:
41.25" x 1" x 30.75" sans frame - 32" x 21" (l x w x h)
Condition:
gently used - print falling behind mat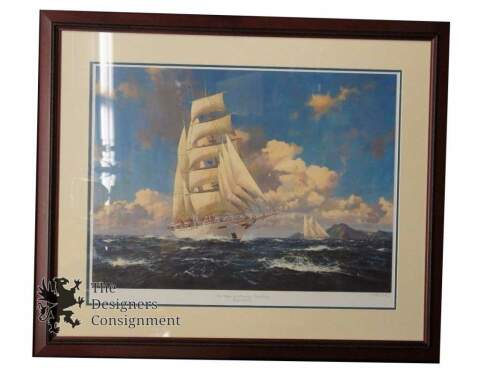 Dimensions:
frame 32" x 38" art 22" x 28" (l x w x h)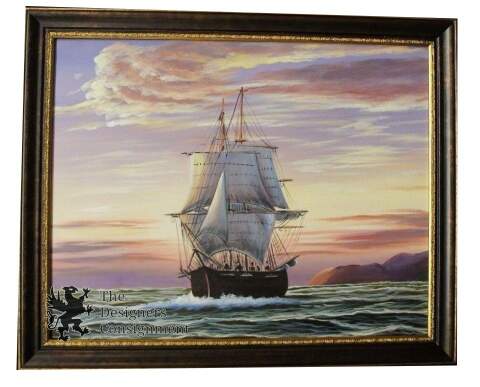 Dimensions:
frame 26" x 32" pie 21 1/2" x 27 3/8" 1 1/4" thick frame (l x w x h)