colorbox-product
6 Rockford Furniture Carved Walnut Burlwood Dining Chairs White Brocade Fabric
Description
A turn of the century set from Rockford Furniture Industry  Made from Walnut with burled accents.  Sturdy chairs in Jacobean styling.  Finished in a beautiful floral white fabric.  Matching Table & Buffet Available if interested.  As Seen Below.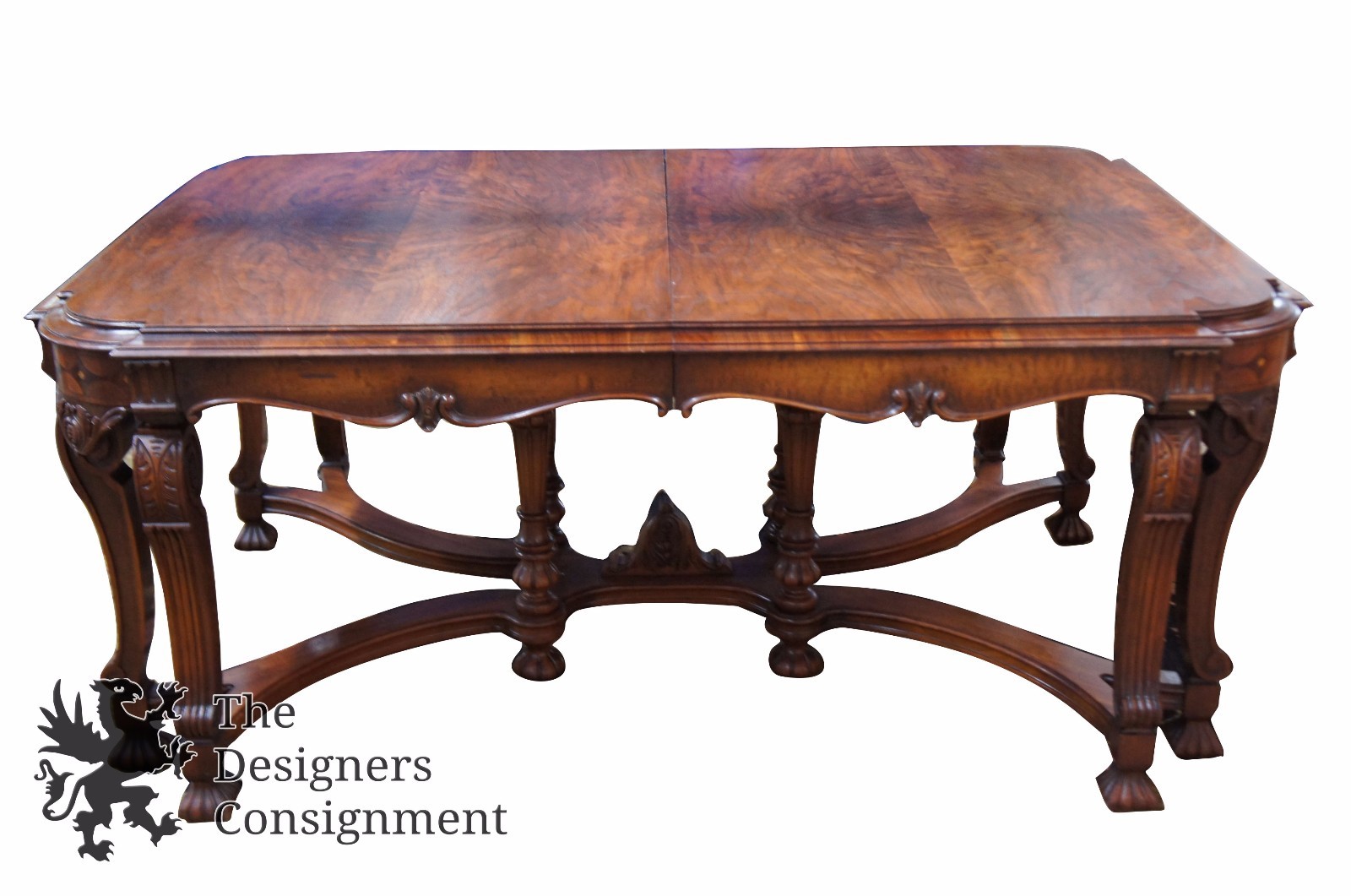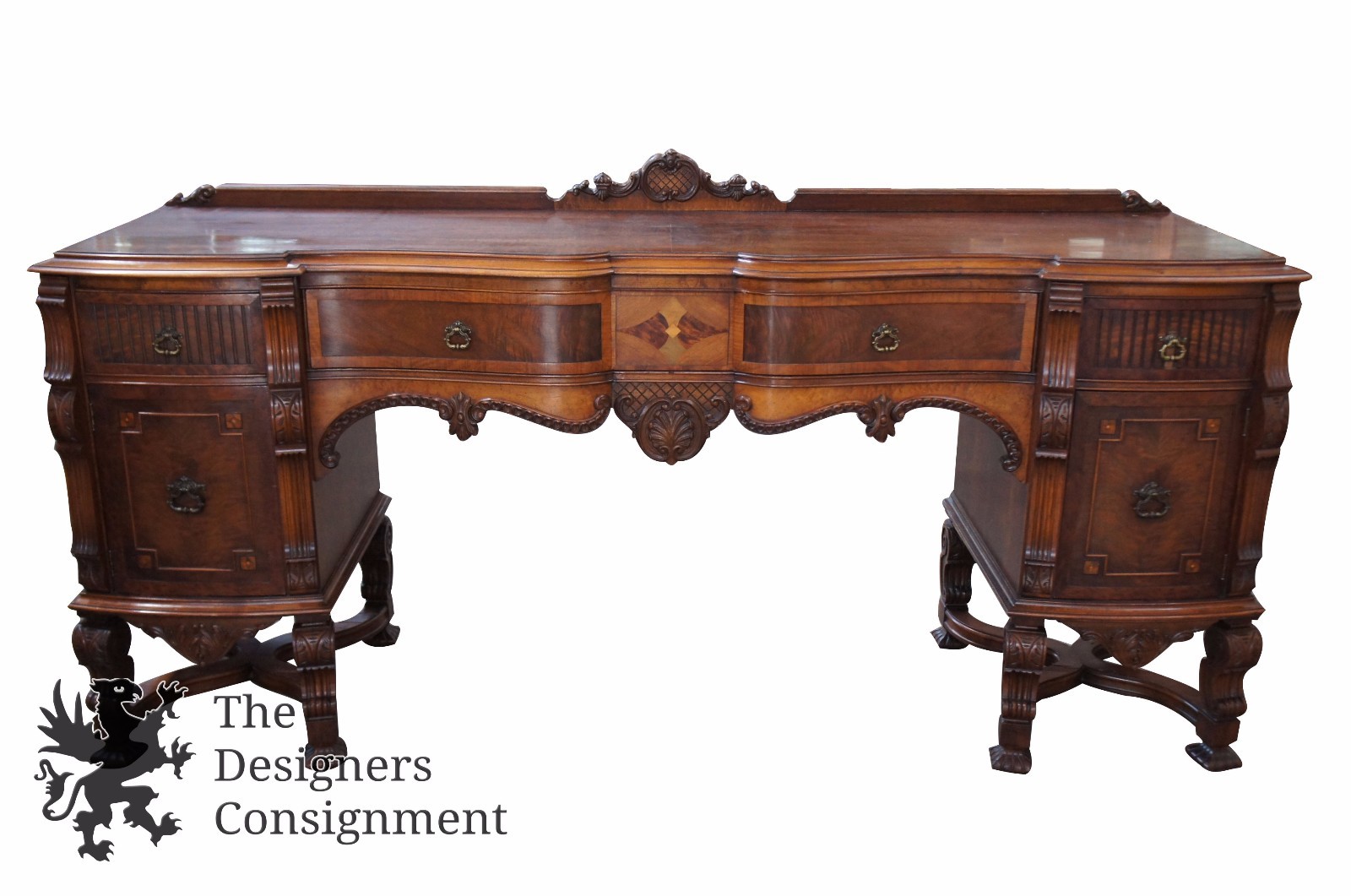 Condition
 Good Condition - Some Stains on Fabric
Dimensions
Arm Chairs - 27" x 27" x 46"